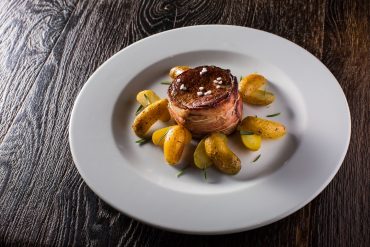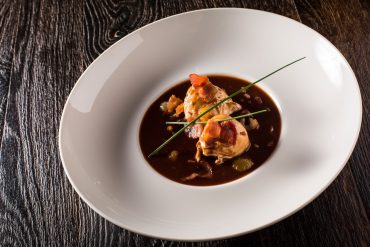 La Flambée Restaurant in Sennecey-lès-Dijon
La Flambée restaurant welcomes you all year round in Sennecey-lès-Dijon, offering an exquisite menu of Burgundy specialities, as well as a selection of exceptional meat cuts grilled for you over a wood fire. Just a few minutes from the centre of Dijon, immerse yourself in this charming, rural setting, perfect for gourmet lunches and dinners.
Light, charm and conviviality
On entering the restaurant, you'll immediately be struck by its superb wooden beaming and imposing chandelier that forms the focal point of the room. Next you'll discover the spectacular fireplace on which the menu's exceptional cuts of meat are grilled. The general impression is one of warmth and conviviality, and the elegant yet friendly feel is conducive to happy moments with friends, family, business colleagues or indeed, that special someone.
And once the fine days arrive, why not enjoy the restaurant's wideshaded terrace where, amidst this soothing rural calm, you can enjoy Burgundy specialities accompanied by fine, Burgundy wines. Wellbeing, relaxation and a pleasurable midday pause just a stone's throw from Dijon, for a celebratory dinner or romantic lunch in the hotel's peaceful grounds.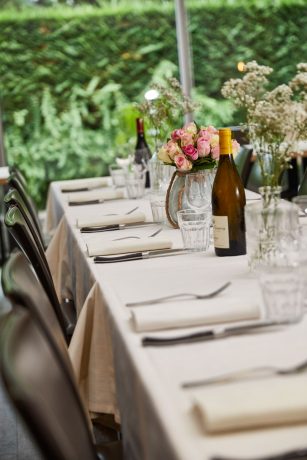 Enjoy traditional Burgundy cuisine
Traditional cuisine 
The restaurant La Flambée pays homage to time-honoured Burgundy recipes. And as the seasons unfold, the chef revisits the great classics that have earned this region its world renown, with the menu featuring dishes such as house marbled ham, poached eggs in red wine sauce, boeuf bourguignon and sweetbreads, to name but a few.
This gastronomic repertoire plays out with the passing of the seasons and the locally-sourced produce. Finally, why not treat yourself to one of our fruity or chocolatey, mouth-watering desserts.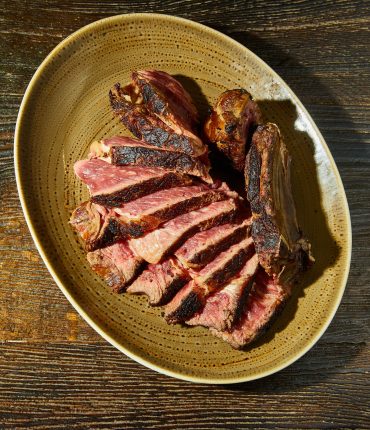 Outstanding cuts of meat
Grilled over a wood fire in the restaurant's immense fireplace, our cuts of meat are tantalisingly good. Selected from the very best provenances (Charolais, Uruguay, Argentina, Hereford onglet, Tomahawk, Black Angus, etc.), these outstanding cuts of meat reveal their unique marbled flavours. Lovers of exceptionally high-quality meat rendezvous at La Flambée, just a stone's throw from Dijon.
Every week, the chef offers two suggestions – a wonderful opportunity to discover new produce.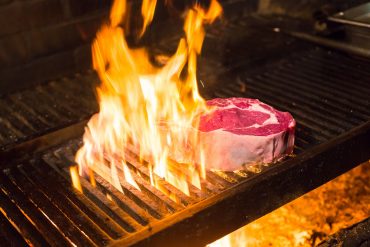 Burgundy Cellar
Due to its exceptional terroir, the restaurant's cellar gives pride of place to Burgundy wines. Pouilly-Fuissé, Corton, Meursault, Côte de Beaune: an anthology of local wines renowned for their finesse and body. And we are on hand at all times to advise you on the very best wine pairing.
Opening Hours & Contact
Our restaurant is open:
Monday to Friday for lunch (12pm to 2pm) and dinner (7:15pm to 10pm)
Saturday for dinner (7:15pm to 10pm)
Sunday for lunch (12pm to 2pm)